Asianet had been injecting javascript code to each webpage requested, for the past three months now.
Now, they have started showing interstitial ads. When you type in a URL, you get redirected to an ad site (intad.pag2p.co) and then it immediately redirects to the site that you asked for.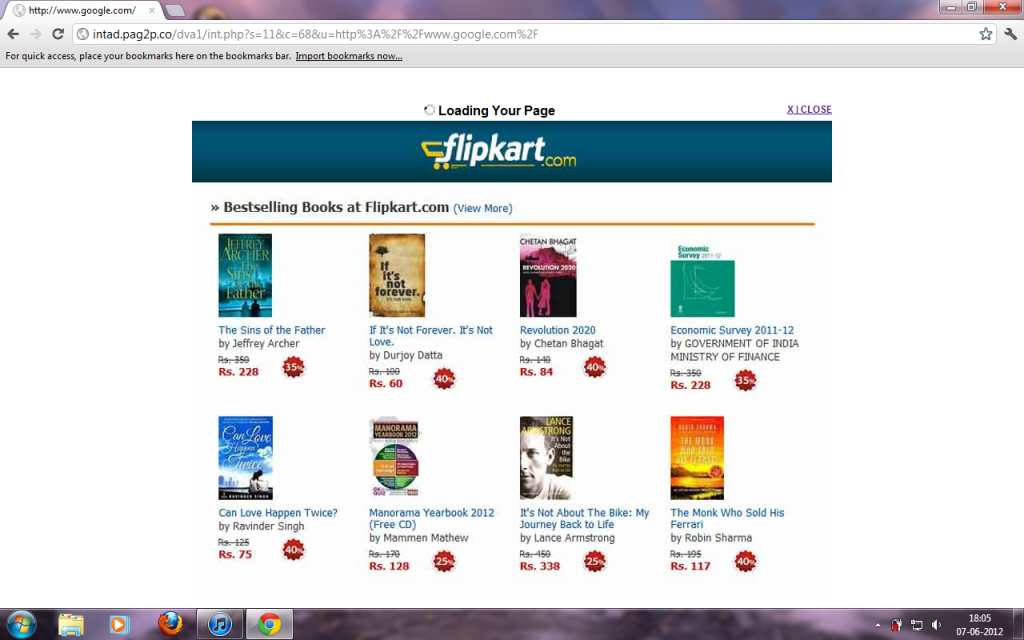 "They're using a proxy. In this case, a transparent squid proxy server which occasionally direct you to a landing ad page before sending you to the address typed.

It also seems like they're only messing with http traffic. By the nature of it, it's not easy to tamper with https. Other protocols work fine "  – George
The ad site is intad.pag2p.co and i think Asianet is hijacking our queries. It redirects us to this ad site with our original query URL in the QUERY STRING ( see screenshot ) – this means the ad site can know and track all the sites we visit(even form data), then after a few seconds, maybe enough to get them the ad revenue, it redirects us to the actual site we wanted.
If they are making money from these ads then why are we paying them?
We pay them for the service, so they are not supposed to show any kind of ads.
If you are still planning to continue with asianet, then the only way to get rid of these ads is to use some kind of vpn service.